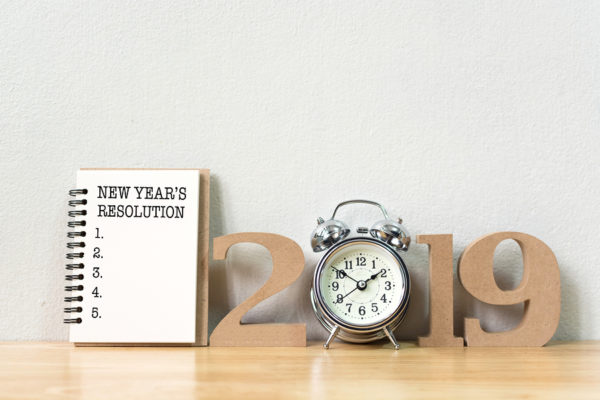 It's that time of year again! 2018 is winding down and the time has come to start thinking about your New Year's resolutions. If you're like most of us, saving more money and having less stress definitely make our list of resolutions. What we don't often think of as a resolution is pest-proofing your home. In fact, pest-proofing can actually save you money and stress in the long run. Most pests are seasonal – spiders and rodents are common in the winter months while mosquitoes are prevalent in the warmer months. There are, however, steps you can take any time of year to prevent pests year-round. Check out these 8 tips to pest-proof your home this New Year's.
Put The Decorations Away Properly
As the holiday season winds down, we're now faced with the sometimes arduous task of taking down and putting away our holiday decorations. Now is the time to go through them and get rid of any broken, worn out, or outdated decorations before you put the boxes away. Store your decorations in plastic containers that seal tightly rather than cardboard. Store your containers off the floor if possible. Make sure to properly dispose of live trees, wreaths, garland, etc.
Keep The Kitchen Clean
Pests come into our home for 3 reasons: shelter, food, and water. Keeping your home, and especially your kitchen, clean can eliminate 2 of those reasons. Clean your kitchen after each meal, wiping up crumbs and spills immediately. Store food, including pet food, in air tight containers. Sweep, dust, and vacuum regularly. Dispose of your garbage regularly and use garbage cans with lids.
Seal The Gaps
Pests often only need a very tiny crack or gap to gain access to your home. Inspect all of the exterior walls of your home for cracks and gaps and seal them tightly with caulk. Be especially careful around the places where utilities and pipes come into the home. Use door sweeps on all your exterior doors to seal the gap between the floor and the door. Use screens on doors and windows and make sure they are in good repair.
Move Your Firewood
There are lots of pests that like to hang out in the woodpile, hitching rides into your home on the logs. Keep your firewood stored at least 20 feet away from your home and elevate it if possible. Make sure to brush it off before you bring it indoors.
Prevent Pests Outdoors Too
Pest-proofing isn't just limited to the inside of your home. Pest-proofing the outside of your home is also critical. Get rid of any dead bushes and branches and rake up all the leaves from your yard. Clean your gutters or consider installing gutter guards to eliminate clogs and standing water. Trim your bushes and trees back so they aren't touching the sides of your home.
Eliminate The Moisture
Many pests like cockroaches are attracted to water. Check your home for leaks, even those that don't seem like a big deal like dripping faucets and loose fixtures. Consider enclosing your crawlspace to reduce moisture under your home.
Declutter
You don't have to wait for spring to spring clean! Check that resolution off your list a few months early. Start at the lowest level of your home and work your way up room by room. Clear the floors, dust, sweep, mop, vacuum, clean out closets and drawers and get rid of anything you don't need.
Call A Pro
If this all seems to overwhelming or if you already have a pest problem in your home, call a professional pest control company. The pros can assess your home from top to bottom and identify any sources of pest problems and provide you with a thorough evaluation and set you up with a treatment and prevention plan.